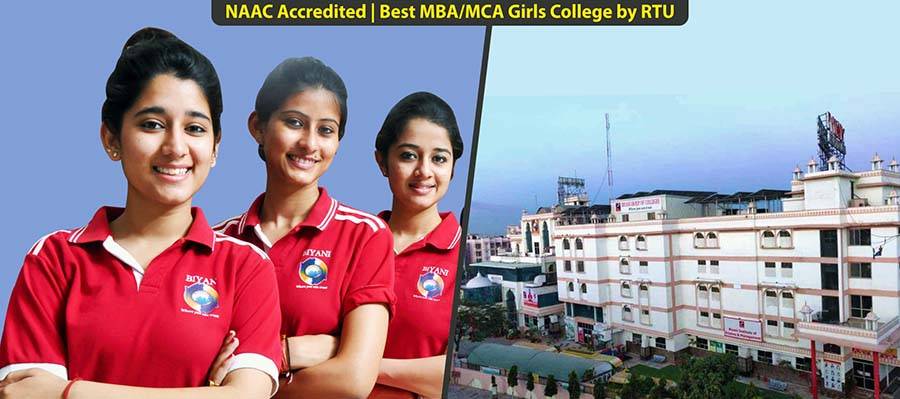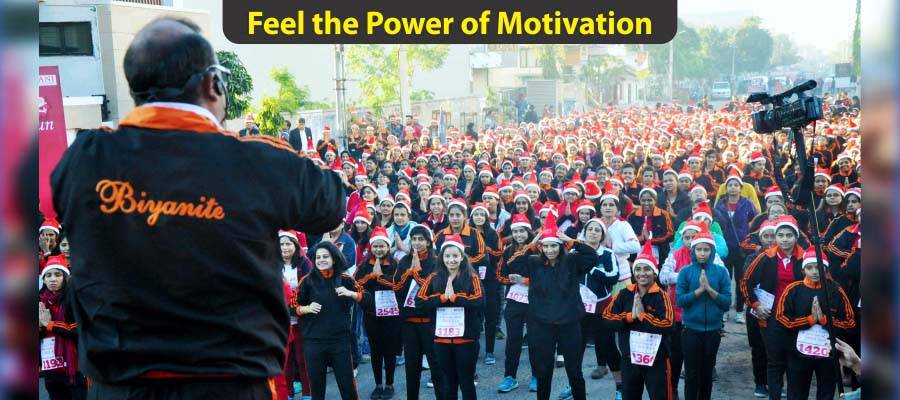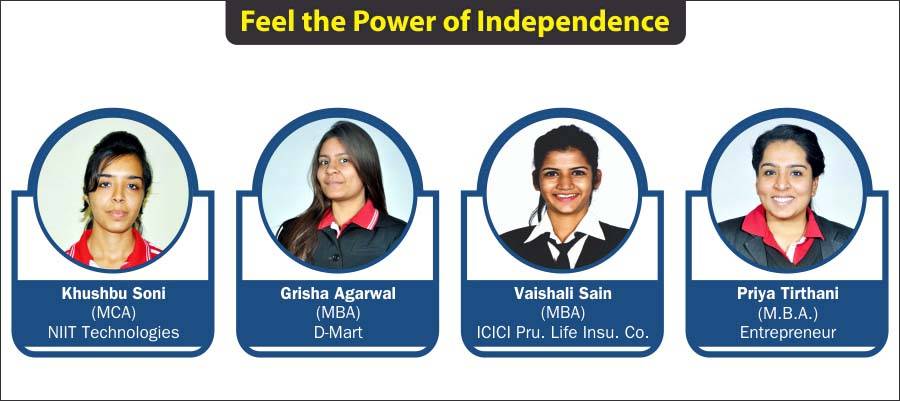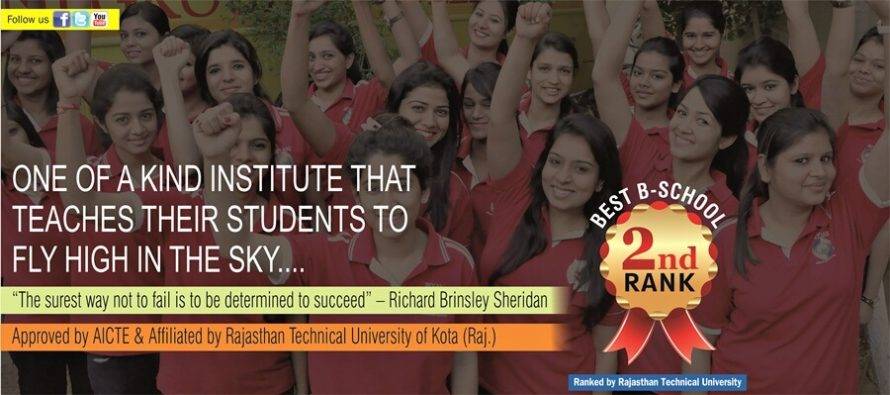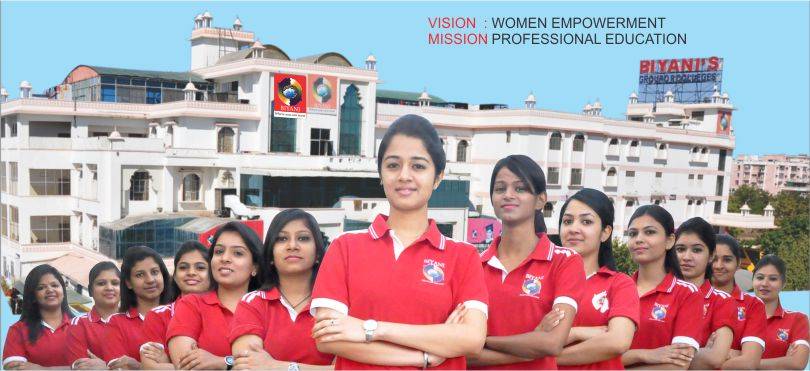 ---
About Biyani Institute of Science & Management :-
BISMA was established in the year 2007 under the aegis of Biyani Shikshan Samiti "the name you can trust". The institute is approved by AICTE, New Delhi and affiliated to RTU-"where learning and earning opportunities exist in abundance".
At BISMA we are passionate about grooming leaders who are not only thorough professionals but also pass a strong ethical background. This is just one of the many reasons why we are able to produce a chain of satisfied and multi-talented professionals. One of the Best MBA MCA colleges in Jaipur for Girls.
---
About our Esteemed Director:-

Dr. Sanjay Biyani, Director of Biyani Institute of Science & Management is a corporate trainer, youth motivator, and soft skills trainer who has completed his Doctorate in "Analysis of Financial Statement and Accounting Standards." Dr. Biyani is also a fellow member of the Institute of Chartered Accountants of India. He is also a Law graduate and has done a P.G. Diploma in Psychology. He has written several popular books like 'You can succeed', 'How to strengthen mind through positivity', and articles in leading journals. Dr. Biyani is an honorary member and Secretary of Biyani Shikshan Samiti and Jaipur Rural health & Development Trust.
He has always aimed at motivating young minds to excel in life and fill them with enthusiasm and positivity. Keeping this in mind, he has created a video series on "Bhagwad Geeta, Sanjay ki Nazar Se" specially simplified and analyzed targeting youth and focusing on the modern perspective. His knowledge helps to channelize the energy of the younger generation in the right direction and makes them goal-oriented.
---
Ranked Best B-School by RTU: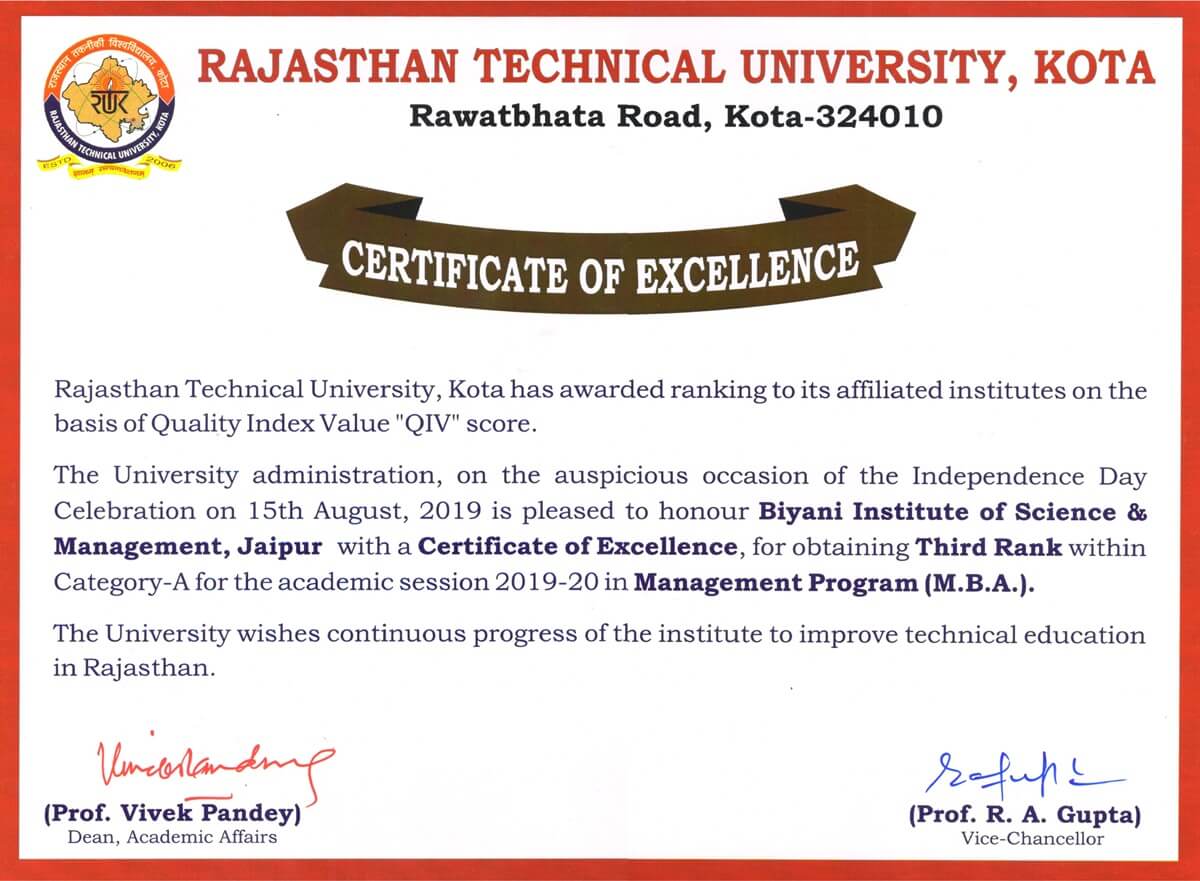 Biyani Institute of Science and Management is the fastest growing girls' college for MBA & MCA. It has been declared BEST College for MANAGEMENT studies in Rajasthan. Biyani Institute of Science & Management was honored with the Award of Excellence from Honorable Vice-chancellor Rajasthan Technical University on the auspicious occasion of Republic Day on January 26, 2018.
BISMA is an institute of excellence in management education in Jaipur. BISMA sets itself apart through a strong industrial interface and the multi-talented faculty members combined with experience in research and industry. The team also includes industry leaders and practitioners who participate with varied capacities to further fulfill the demands.
BISMA plays a pivotal role in redefining the perspective of educating future managers and entrepreneurs with the aid of faculty members who belong to diverse & strong backgrounds.
Quality Policy: –    
Continuous improvement in teaching-learning techniques for the benefit of aspiring managers.
Upgrade academic and technical resources to meet the expectations of the stakeholders.
Undertake research programs to maintain the repository of knowledge in management education.
Exchange knowledge with the corporate sector to update students and staff.
Promote developmental activities to strengthen the students for social exposure.
---
MBA: –
A two-year full-time program with a focus on the real-world practices in the classroom using the "case study method" which put the students into the role of "decision-makers" every day. Fieldwork assists the students in developing new products and services for the real global business world and makes them confident and capable enough to start their own micro-businesses. MBA focuses on current and evergreen topics including leadership, strategy, finance, entrepreneurship, and innovation.    
MCA: 
MCA or Master of Computer Applications is a postgraduate Information Technology course. This course is designed to meet up with the demand for qualified professionals in the IT field.
Ranked in Top 2 within Category-A for 2019-20 in MCA-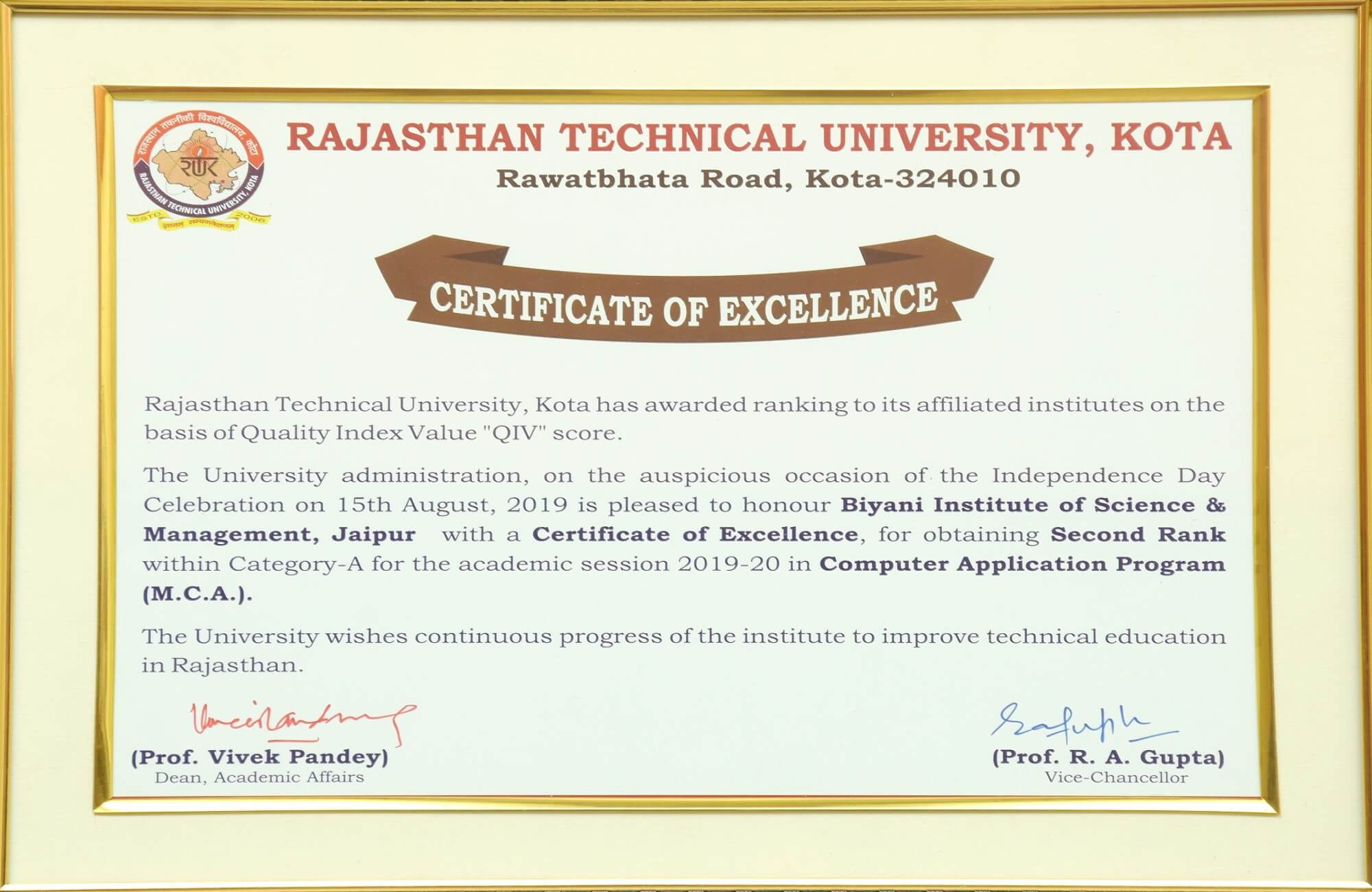 ---
PLACEMENTS AND TRAINING AT BISMA:
Biyani Institute of Science and Management has always been able to empower the Indian Economy by providing human resources. The Placement, both for final jobs and Summer Internships are an integral part of the annual calendar of activities of the Placement Department at BISMA. It has a well laid-out and systematic process of dovetailing a student's career aspirations with corporate expectations.
The Placement Department at Biyani's comprises of the Student Committee and the faculty members of each stream of courses offered. The leading companies from all the sectors are invited to the campus, where the students are facilitated to go through the entire selection process.
We leverage human assets for competitiveness by imparting knowledge, entrepreneurship, and providing opportunities to enhance creativity. We truly believe that it is these strengths that would help our students to successfully compete globally and take advantage of the emerging opportunities. The training and placement committee at BISMA has been able to provide 100% placement assistance to students every year in renowned companies in India and abroad.
---
ACHIEVEMENTS :
Biyani Institute of Science and Management was awarded the " LILAVATI AWARD -2020″ by the Government of India, All India Council of Technical Education (AICTE).
The Lilavati Award tends to recognize efforts being made by AICTE approved institutions to treat women with 'equality and fairness' in all the spheres of life. 464 colleges participated in different categories from all over India, out of which 25 colleges (2 from Rajasthan, one including Biyani) were shortlisted for this award.
1:  With  Dr. Anil Sahsrabuddhe, Chairman, AICTE showing him the new product – Alchohol free sanitizer, launched by Biyani Group Of Colleges during lock down.
2-4: Biyani Family receiving the award and 50,000 cash incentive as reward jointly by Shri Ramesh Pokhriyal, Hon'ble Minister of Education, Govt. of India and Mrs. Smriti Zubin Irani, Hon'ble Minister of Women & Child Development, Govt. of India.