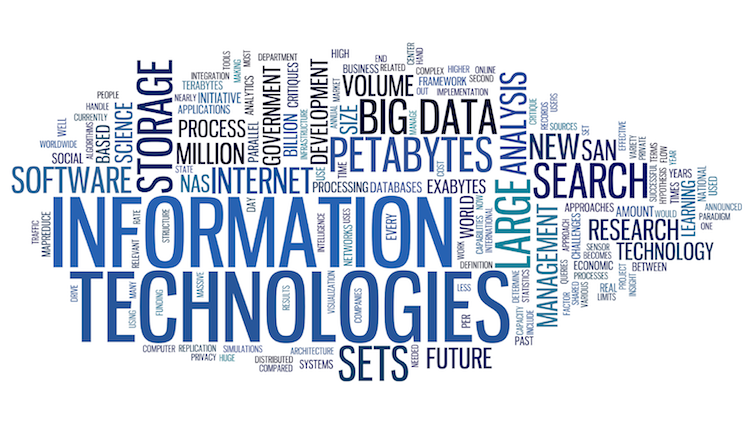 Abstract:
This paper highlights the emerging trends in information technology. Technology fusion is facilitating many changes and is inducing the development of new IT products, processes and services. It presents the latest research on intelligent information systems, computational intelligence methods in Information Systems and new trends in Business Process Management.
Keywords: Information Technology, BPM, Cloud Computing, Mobile Applications
Introduction:
21st century has been defined by application of and advancement in information system. Information technology has become an integral part of our daily life. According to Information Technology Association of America, information technology is defined as "the study, design, development, application, implementation, support or management of computer-based information systems."Information technology has served as a big change agent in different aspect of business and society. It has proven game changer in resolving economic and social issues.Advancement and application of information technology are ever changing. Some of the trends in the information technology are as follows:
Cloud Computing 2. Mobile Application 3. User Interfaces
Review of Literature:As Palvia et al. (2004) discuss,Culnanand Swanson (1986), Alavi and Carlson (1992), and Grover, Lee, and Durand (1993) conducted meta-analysis studies. Subsequently, Palvia, Mao, Salam, and Soliman (2003) and Palvia et al. (2004) did as well. However, we can find no comprehensive meta-analysis studies that have covered the overall IS literature since that time.
Result and Discussion:From the given figure, we can notice an exponential rise in specific emerging area of information system (cloud computing) in the current year 2018
RESULTING SUCCESS
| | | | | | | |
| --- | --- | --- | --- | --- | --- | --- |
| YEAR | 2013 | 2014 | 2015 | 2016 | 2017 | 2018 |
| Cloud Storage Subscriber Numbers (In Million) | 625 | 700 | 810 | 1000 | 1300 | 1800 |
Figure 1: Cloud Computing Demand Figure (Secondary Data)
Experimental: Research done through various secondary sources to know the increased demand of information system specific area.
Conclusion:We can conclude that demand for cloud computing is increasing at an effective rate i.e.,1800 million subscribers in 2018
Chirag Choudhary
Student, Institute of Chartered Accountants of India